*~*ChAd MiChAeL MuRrAy*~*

The Original British CMM Fansite
Here's some photo's for you to print and jazz up your school books and to fill up those empty walls. What are you waiting for?? save these hot pix of the fine lad himself Mr MuRrAy! Sorry there aren't many photos, I haven't had the chance to upload the latest "One Tree Hill" promotional image collection so for the latest pictures please surf: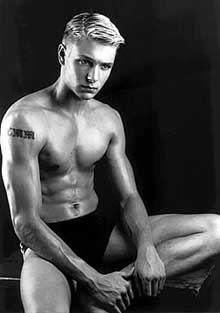 Isn't Chad fine in all these photos??
He's sooo hot.
This is a pic that is from dawsonscreek.com which is of Charlie in dawson's creek and Joey on the beach!
This is a cute pic! Seeing Chad chuckle!! Bless!